This report comes from the World Economic Forum in Davos at an award ceremony to give the Crystal Award to honor their charitable works.  Actor Leonardo DiCaprio opens this video clip with a report on the challenges facing the planet.
BBC: DiCaprio attacks 'corporate greed' of oil, gas and coal companies
As it turns out, Leonardo DiCaprio has been actively contributing to causes working to clean up our planet through the Leonardo DiCaprio Foundation.  He has pledged $15 million to various environmental projects: Global Fishing Watch, Rainforest Acton Network, ClearWater, Nature Conservancy, and the Solutions Project.  Leonardo DiCaprio reminds us that currently less than 3% of all philanthropic giving goes toward conservation, sustainability, and animal protection.  He also points out that contributing to ecological projects can also have economic benefit.
Upworthy: When he's not fighting off bears or trying to win an Oscar, Leonardo DiCaprio is busy saving the environment.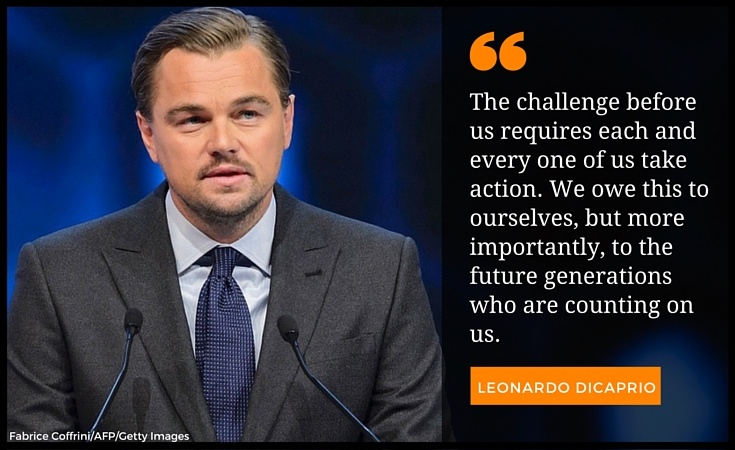 It is my goal for this blog to become a resource for those looking for ways to contribute to the healing of this planet.  If you know of any projects of this kind, please contact me so that I can post the information about the project here.